I recently attended the magnificent Meetdraw event on Thursday, the 10th of March. The venue was hosted at the Lost Paradise restaurant club and bar.
Before attending the event, I had a vague idea of what to expect. However, when I arrived I was blown away by how well the event was organised.
If you don't already know what Meetdraw is, it is a networking event for all creative minds. Whether you are a graphic designer, web designer, developer, UX designer. Everyone is welcome and from my experience, they are all friendly and welcoming!
The concept of the Meetdraw event was to host a 3-minute 'sizzle'. These 3-minute sizzles were made up of 10 industry experts and 10 individuals, often students who wanted to discuss something with the experts. In these 3 minutes, the individuals and the experts are able to discuss anything on a 1 to 1 interview setting. This can include tips on how to get into the industry, what the experts think are important, what students are trying to achieve and it's a great way to discuss interesting topics and allow for networking opportunities.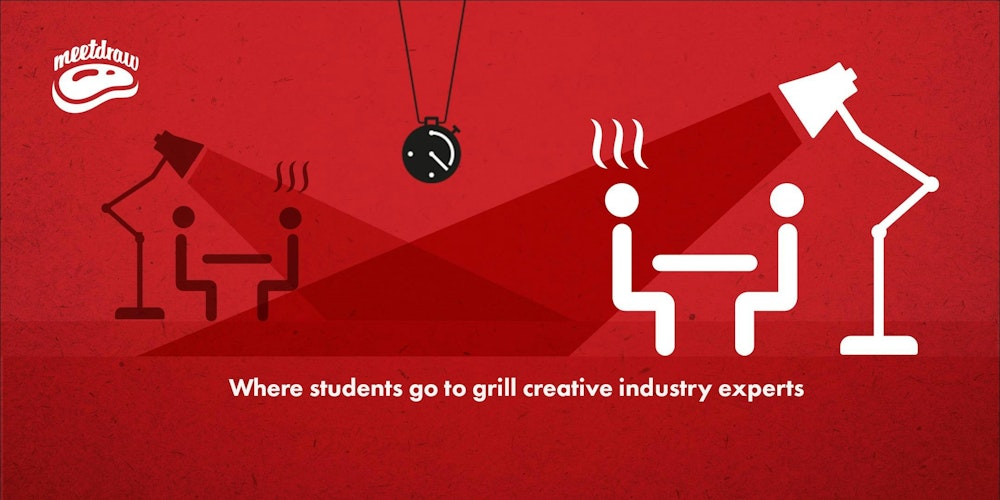 If anyone is interested in networking and gaining knowledge of the creative industry, I highly recommend attending Meetdraw as it gives everyone, new or experienced the opportunity to converse and build their knowledge of the industry and what opportunities are available to themselves.